to about 1900, but by 1910 the last of those enterprises had completely disappeared. No permanent settlement would have been born in a region so isolated if new sources of wealth had not been discovered in the earth: various trial drillings at the turn of the century and the opening of the Hawkins Mines in 1902 changed the course of developments. There were 220 inhabitants at that time, but the figure was to rise to 2,778 in 1920.
The first Finn in Nashwauk was apparently Charles Tamminen, a miner, who settled here in the latter half of 1901 and who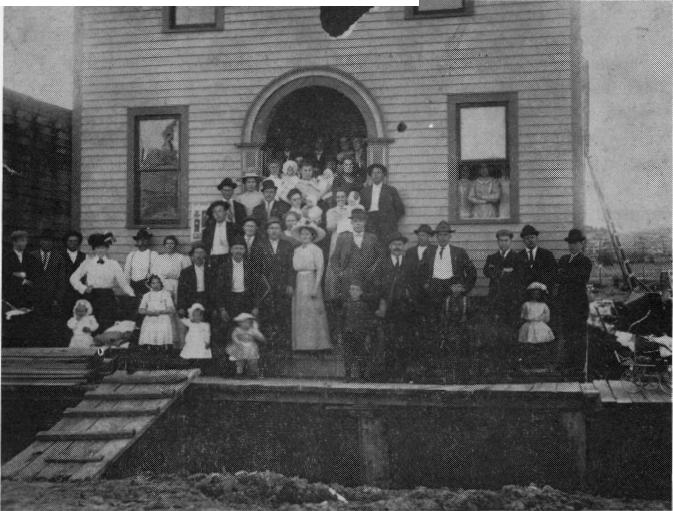 "Finn Hall" in Nashwauk in 1910.
bought himself a house lot the following year and proceeded to build himself a one-room log cabin, replaced a few years later by a house.
In 1902, several more Finns made their way to Nashwauk. At least four of them came from Sparta, where two of them had already been miners : John Lake and Leander Rokola. Lake's first task in Nashwauk was to build himself a house, so that in November he was able to fetch his wife from Sparta. Their son, Emil, was the first child born in Nashwauk. Rokola's wife did not join him until the following year; the husband lost his life in an accident in the mines in 1912. Matt Rantala, also from Sparta,
605