instead it was to be called Knife Falls, after the small falls in the river at that point. Six years later that name was changed to Cloquet. The original sawmill was joined by another, and a third, until Cloquet had soon become one of the most important sawmill centers in the country. In one decade alone so much lumber was processed in its mills that it would have sufficed to build a board fence, 50 feet high, completely encircling th:. United States.
These sawmills meant much for the rapid development of the community, and they also brought the Finns to Cloquet. The first of them was Johan Westerberg, who arrived in 1880. Many Swedish Finns, in particular, came to the town. The working day at that time was long, 10 to 11 hours, and the pay was low, $1.50 to $2.00 the day. At the turn of the century there were already 3,072 inhabitants in Cloquet, in 1910 as many as 7,031. In 1920, however, the figure was down to 5,127, but the chief reason for this decline was the fire of 1918, which burned down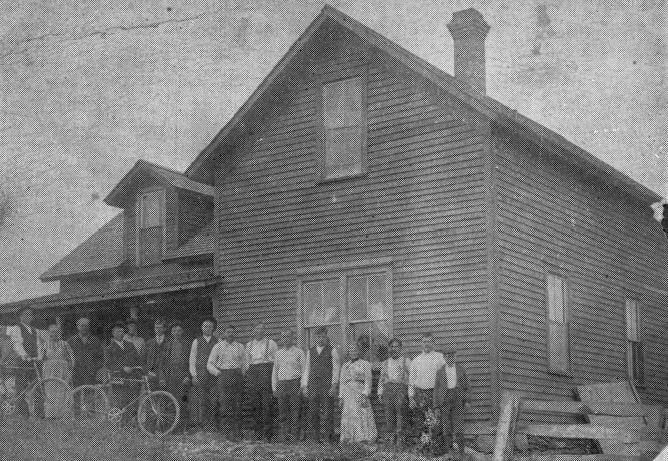 Wilhelmiina and Alex Granholm's boarding house in 1904.
all of Cloquet, together with many other Finnish communities.
The autumn of 1918 was unusually beautiful, sunny, and the leaves were beginning to fall from the trees, covering the earth with a tinder dry yellow and russet carpet. The soil was as dry as powder, cracking for lack of moisture. On October 12,
636