In speaking of organized Finnish activities, mention must also be made of the founding of a chapter of the Minnesota Finnish-American Historical Society in 1947, following a visit of E. A. Pulli to Sebeka. The chapter has participated enthusiastically in its historical mission, in gathering source materials and funds. Hilma Siirilä, daughter of Sebeka's pioneer Benjamin Pantsari, has represented the chapter in many annual meetings of the society, and Matt L. Wirkkala has served as a member of the society's Board of Directors. One result of the chapter's work has been the erection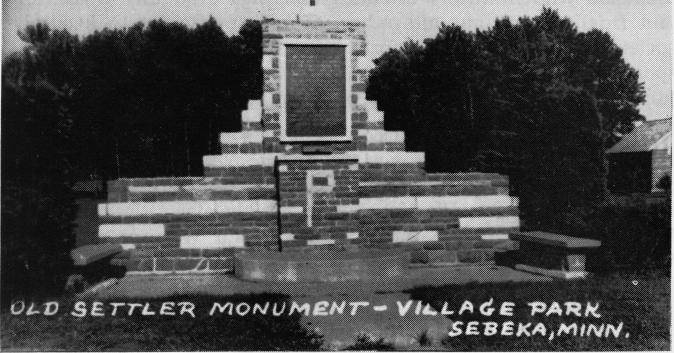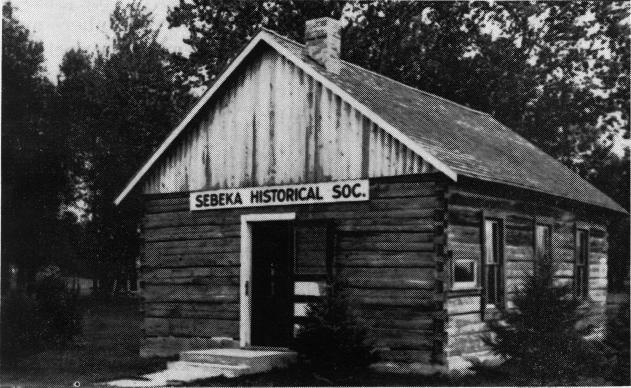 Sebeka Pioneer Memorial.
Sebeka Historical Society's Museum.
186