there are seats for 350, a platform with a lectern, several tables, and a piano. At the end is a stage, large and completely equipped, with curtains, drapes, scenery, and behind the stage two large dressing rooms. It is estimated that the building cost $3,000 to erect, and there is insurance for $1,800."
It was in this building that the temperance society continued to be active for some 30 years. After that the hall was rented out for various functions, but maintenance costs became too high for a society which had shrunk, and so the building was eventually sold. However, in its long history the hall saw a great deal of activity. The Ely society was particularly interested in the welfare of its own members, and even though dues were insignificant even in the 1930s (men paid $1 per year, women 75c, to which each added 25c to a burial fund) whenever a member died his family was given a sum of money: between 1889 and 1937 as many as 62 families of members had received $50 each, and 17 families had received $100 each. In addition, a great deal of money was used for sickness benefits. At its maximum, the society had 337 members, with 80 more at that time who were in arrears in their club dues. When the building was sold, the large library of the society was donated to the Ely Public Library.
The year that saw the start of the temperance society, 1889, also saw the start of the first church in Ely, Services were held at the temperance hall until a
building was bought, and when that in turn became crowded it was sold to the Laestadius sect in 1896. A new church was built, and a parsonage was bought, and it seemed as if the church could expect an even wider field and more expansion, but this growth had been accompanied by dissension over what affiliation the church was to make: all attempts to achieve affiliation ended before any results were achieved. As long as Heikki Sarvela, a member of the Suomi Synod, remained pastor, the congregation remained intact, but upon his resignation the church was split in two on the issue of naming a successor.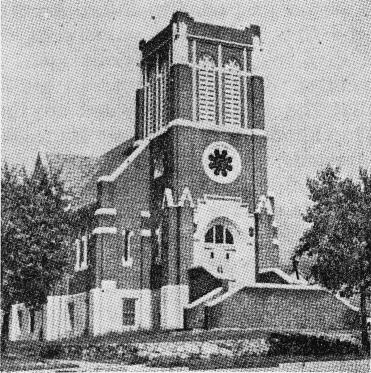 Suomi Synod Church in Ely.
371