all the instruments were made out of birch bark. Decades later, East Lake had a Finnish relief committee, with John Orjala as chairman: more than $2,000 in funds and about 600 lbs. of clothing, etc., was collected. East Lake also celebrated the 50th
anniversary of its pioneers in 1942, under Finnish initiative, and held an `Old Timers' festival in 1956. The pioneer anniversary marked the incorporation of Beaver Township in 1892 and the arrival of the first Finns to Rice River town that same year. Historical interest has also been fostered by the East Lake chapter of the MFAHS, started in 1949, with John Orjala as chairman, Joe Hemmilä as secretary and Elsi Pottila as treasurer.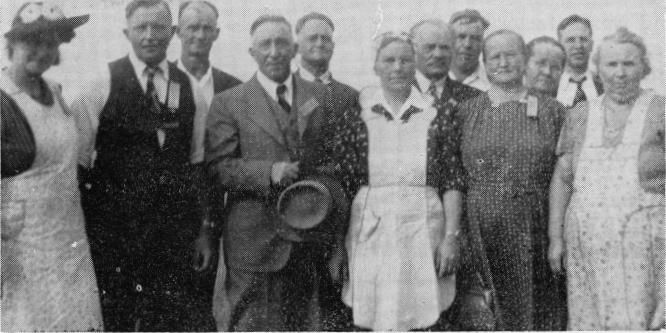 Committee for East Lake's fiftieth year anniversary pioneer festival: Tyyne
Hemmilä, Joel Hemmilä, William Tervo, Victor Kangas, Kalle Seppänen,
Anna Kangas, John Orjala, Hannes Wiita, Aino Wiita, Maria Orjala, E. A.
Whitney, Lydia Wiita.
In this region of relatively sparse settlement the Finns have participated from time to time in local government and civic life. Names to be mentioned include those of H. M. Ruonala as postmaster of Ronald and Matti Ranuva as postmaster of Salo. M. Kari served for years on the board of directors of the Lawler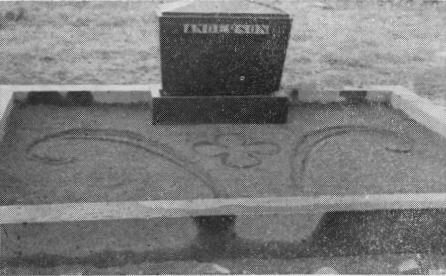 Abraham Anderson memorial in the Arthyde cemetery.
626