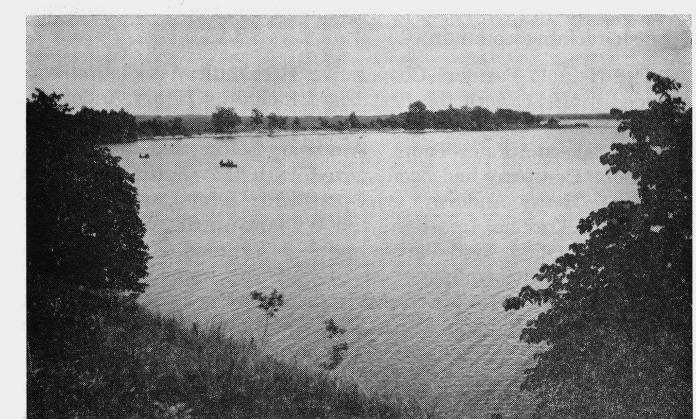 Leaf Lake - "Väli-Jaakko" point.
been held at the Lehtijärvi church, in 1909, 1922 and 1934. The church counted 100 members in 1911; 153 in 1923; 135 in 1934; and 89 in 1946. Eight years later, however, i's Sunday school still had 70 pupils, meeting with 11 teachers. Pastors have included J. Nissilä, G. Pauruus, J. Huuskonen, M. Anttonen, J.

Siffert and Anna Kauppi's farm at Leaf Lake.
Haakana, P. Miettinen, S. A. Krankkala, A. E. Kokkonen, H. P. Esala and R. J. L. Aho.
Even before the church had been established, the Lehtijärvi Finns already had their own cemetery, started in 1882. The first