in the area: Jacob Aho, Henry Hemming, Henry Hendrickson, William Isola, John Kangas, Carl Komulainen, Erick Sulivan, Leander Suomala and Carl Wirkkanen were all elected into office. For years the township's meetings were even conducted in Finnish. The first businessmen active in W o 1 f Lake were Frank Johnson and Kalle Isaacson (Seppä-Kalle.) A cooperative dairy was established in 1911, and later a branch of the Farmers Co-op Sampo was opened there.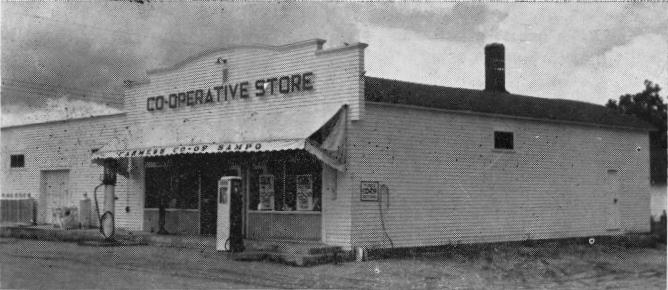 Wolf Lake Co-operative store.
Religious activity began within the Apostolic Lutheran framework, with their church being erected in 1898; Johan Hjort (Jurti), its famous pastor, was son-in-law of the famous Lars Levi Laestadius. An independent church was established in 1900 (and joined the National Synod in 1912) with Mssrs. Huuskonen, Anttonen, Haakana, Urpiainen, Krankkala, Kokkonen and Esala serving as pastors. In 1950, at the golden jubilee of this Evangelical Lutheran National Church, it was related that the church work was very weak, owing to the drop in membership: there had been 37 members in 1935, but only 12 were left in 1950. It was a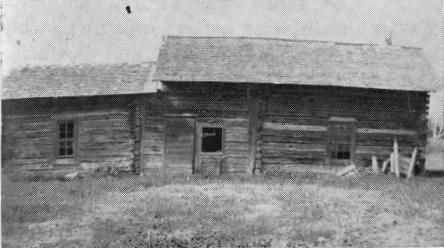 John Niiles Ylitalo's new home built in Green Valley township in 1886, when John and his wife Liisa moved there with their seven children in 1886. Photographed
in 1954.
195