had but recently arrived from Finland." Eemeli Oikari and Oskar Pohjonen, two young Finns from Karstula, who arrived in April 1902, "walked down a poor dirt road and found a shabby village at the end of it, with 4 or 5 wooden buildings on the principal street (Lake Street) which was still bordered with tree stumps and huge boulders. There were no sidewalks, of course, but here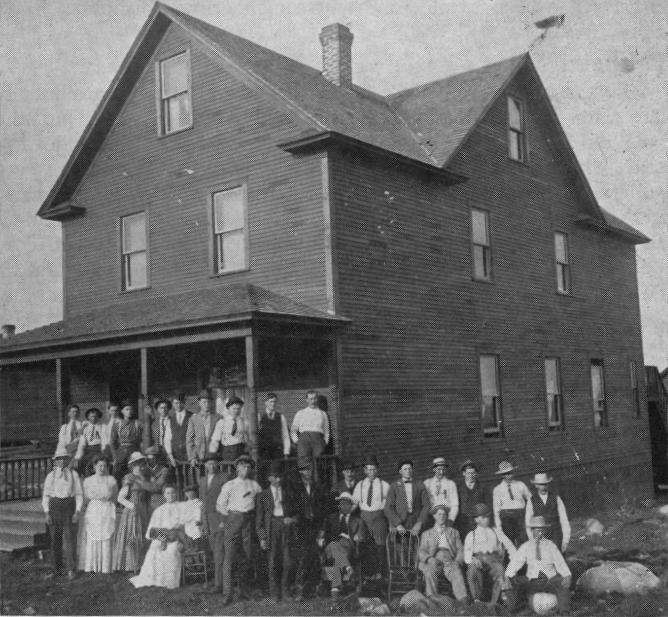 Manner's boarding house in Chisholm in 1908 after the fire. Mrs. Manner
is seated in front with her small son, Mr. Manner stands beside her and
to his right in white shirt is 0. H. Wessman. Names of other boarders are
not known.
and there merely some planks laid down for those on foot."9 Generally, shacks and cabins began to rise up side by side, one after the other, in Ledoux and Hayes. The Grand Hotel had already opened in 1901, there was already one telephone in the community and electricity was on its way. A school, with two teachers, was opened in 1902, and the school population was growing, with
9. Aaltio, E. A. Minnesotan Suomalaisia. p. 11. Vammala, 19, 3.
492