Also traveling with the Presidential party were Mr. Heikki Hannikainen, Consul General of Finland and Mr. Ake Wihtol, First Secretary, Embassy of Finland.
A banquet in his honor was had at Kirby Student Center Ballroom, U.M.D., on the same day at 6:00 p.m., where a welcome greeting and toast to the President was offered by Dr. Raymond W. Darland, Provost, UMD, and an address and greeting was given by Hon. John A. Blatnik, Minnesota Congressman. Following the banquet, a program with an address by President Kekkonen was held in the physical education building, UMD.
The Presidential party was escorted there by Consul General Heikki Hannikainen and Consul Alex Kyyhkynen. Master of ceremonies was Mr. Edward W. Peterson. The invocation was offered by the Rev. Raymond Wargelin, D.D., and the introduction of the distinguished guests and a greeting in the Finnish language was made by Consul Alex Kyyhkynen. A memento book of the occasion was presented to President and Madame Kekkonen. Address : Hon. Elmer L. Anderson, Governor of Minnesota. "Finlandia" by Sibelius, Central High School Band. Address by His Excellency Urho K. Kekkonen, President of Finland. The program came to a close with the singing of the Finnish national anthem "Maamme."
On Wednesday, October 25th the Presidential party toured the Iron Range. The group visited the Finnish Pioneer Monument at the Hendrickson farm in Midway township; a brief stop was made in front of the Esko Pioneer Monument, which was followed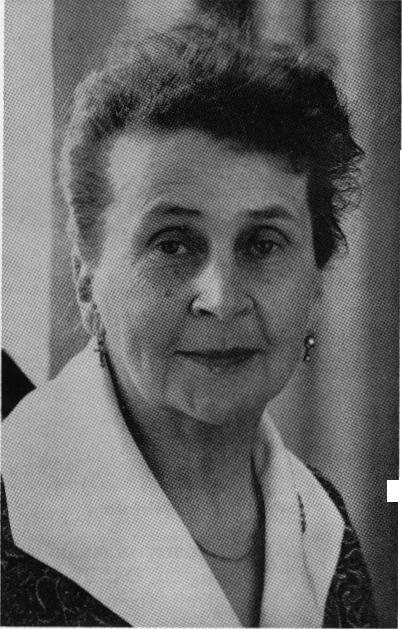 Madame Kekkonen
655