HACA RENTALS
Below are general terms to give the public basic information about facility rentals. Each event will be quoted and requires a signed agreement. For information regarding the space at the ITOW Veterans Museum or use of the Pioneer Grounds, please contact the History and Cultural Society of East Otter Tail County (HACA) facilities coordinator. The best time to call for information is Tuesday through Friday afternoons at 218-346-7678 or email
HACAinfoeotc@gmail.com
.
In Their Own Words Veterans Museum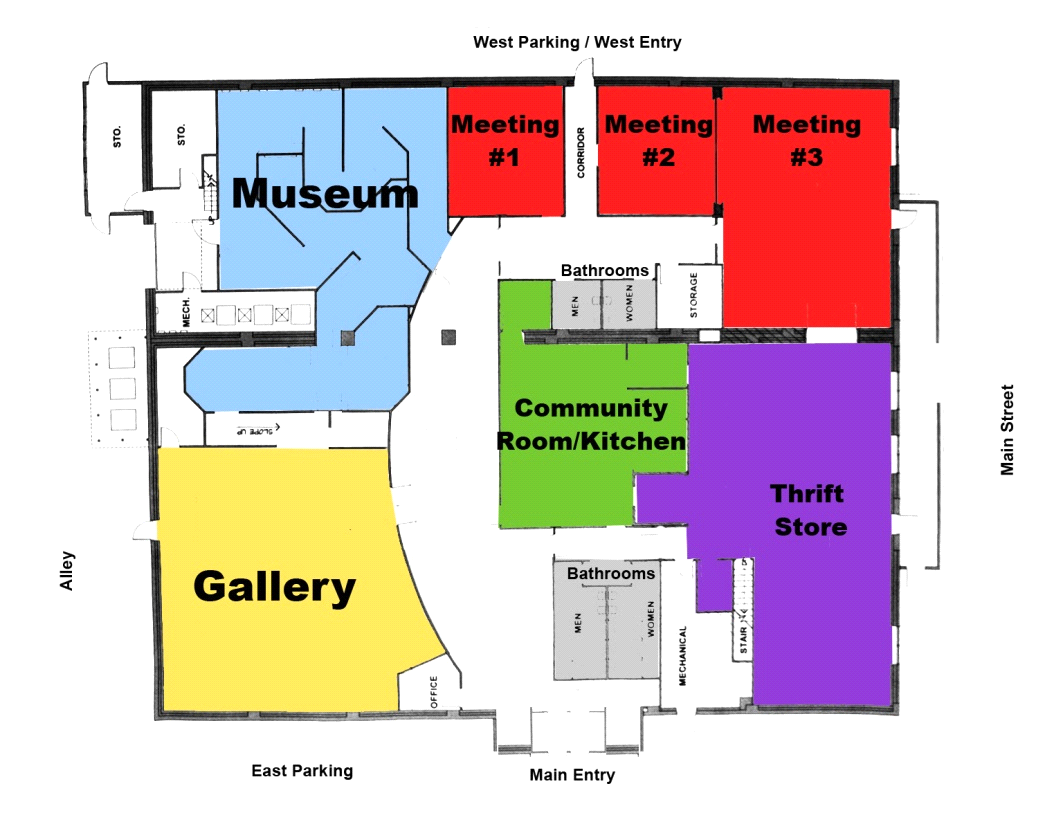 Gallery
: $35 per hour up to 50 people, $40 per hour over 50 people
Meeting Rooms 1 & 2
: $30 per hour
Meeting Room 3
: $35 per hour
No alcohol allowed in meeting rooms. Events with alcohol may be considered in the Gallery at the discretion of HACA management. Additional fees may apply for security and bar operation, and number of guests depending on event. Security or staff required for events outside museum hours.
Pioneer Grounds at Pioneer Village Park

A non-refundable deposit of $100.00 is required to secure the reservation and applied to rental balance. The balance of rental payment is due 10 days prior to the date of the scheduled event in addition to the $250.00 refundable damage deposit/cleaning fee (see below). Additional fees apply for trash removal, security and bar operation. All buildings have a "No Smoking" policy.
Facility Rates Per 10-Hour Event
$350.00 Grand View Heights Ballroom
$200.00 Kitchen/Cafe Building
$150.00 Grounds Only